Shah Rukh Khan has a valid question about AbRam and Machines.
Shah Rukh Khan's musings on Twitter regarding his kids are always interesting. He often talks about being a father who is missing his kids especially Aryan and Suhana who stay abroad for higher studies. As for AbRam, he spends every free minute of his busy life with the youngest son of his. That warrants him to put up posts on his kid at regular intervals giving us an insight on how he is growing up. Like today, he posted a picture of AbRam watching something on a tablet while R2D2 from Star Wars is parked next to him. He obviously has his eyes glued to the screen while his father got busy clicking pictures. Shah Rukh is wondering if Abram will take over earth or machines! 
Shah Rukh Khan writes, "Man & Machine …for they shall inherit the Earth..??" Well, that's a good question. With the way we are being dependent on technology, such thoughts are easy to come to our mind. But we were more interested to know what AbRam is watching. Guess we will have to do some digging up to find that out. Meanwhile, you can check out the picture and SRK's post.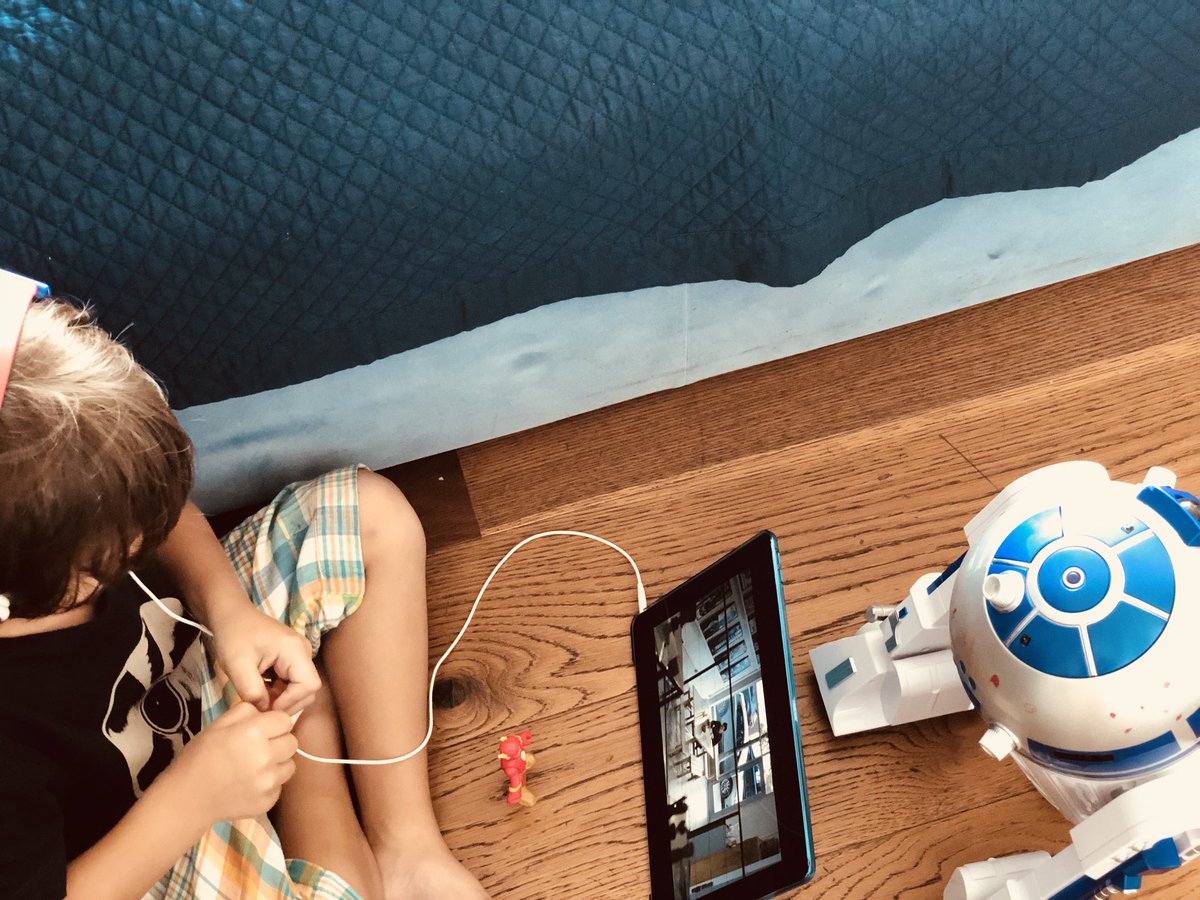 ✔@iamsrk

Man & Machine ...for they shall inherit the Earth..??

 746746 Replies 


 2,2862,286 Retweets 
 13,36613,366 likes
When Shah Rukh spoke about AbRam on Twitter last time, it was about whether or not it's appropriate for the kid to love Ed Sheeran's Shape Of You. Interesting isn't it?